Food & Feed Industry
Contact Us
MSG & Seasoning
Product Description:
Small packing of Monosodium glutamate/Seasoning
Properties: Stability: Stable. Incompatible with strong oxidizing agents
Mesh Size: According to customer's normal requirement.
Specification:
Material: Corn starch/wheat starch
Appearance: White or colorless crystal
Assay(%): ≥99.0
State of solution(transmittance) (%): ≥98.0
Chloride(cl-) (%): ≤0.1
Sulfate(so42-)(%): ≤0.05
Iron(Fe) mg/kg: ≤5
Heavy metals(pb2+) mg/kg: ≤1
Arsenic(AS2O3) mg/kg: ≤0.5
Loss on drying (%): ≤0.5
Specific rotation[α]D20: +24.8°~+25.3°
PH: 6.7~7.2
Purity standard: 99%min and other purity like 95%, 90%, 80%, 70% or as requested can be supplied.
Packing in 200~1000kgs plastic bags into big carton according to customer's requirement
Applications:
It is used to intensify flavors of foods. It is produced by a bacterial ferment- ation rocess with starch or molasses. It is not a direct taste enhancer but acomplex flavor enhancer for gravies, meats, poultry, sauces, and in other combinations. It is also used to enhance thetaste of tobacco.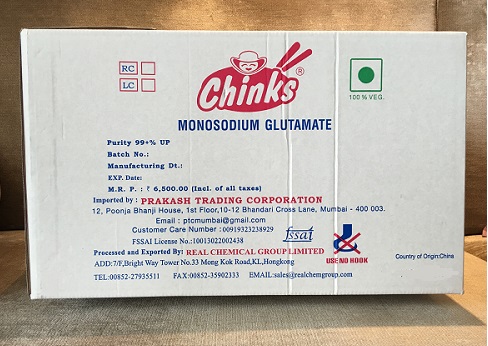 Make an Inquiry: